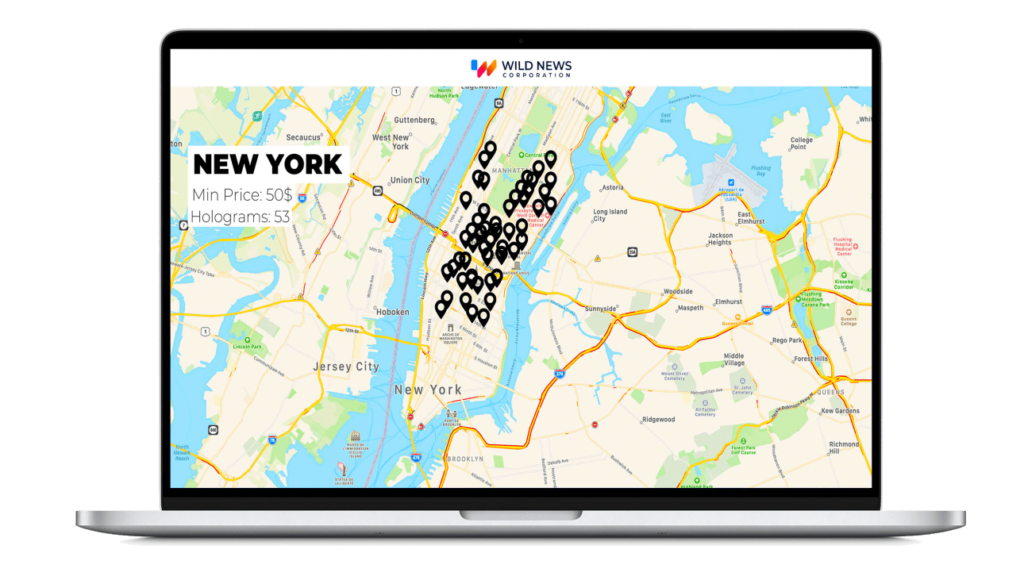 Wild News cuts communication boundaries through its unifying platform, enhancing and combining all the content diffusion stages. Agencies can now transfer their design directly on to holograms across cities.
The platform allows the creation and diffusion of publicity in record time. In deleting the middle-man, Wild News gives the agencies complete control over their holographic campaign.
It's through a sedulous eye for detail that we optimized the long process of getting a message in the street. We've achieved the change required for the diffusion of content in the street from months into minutes. We have made this possible by taking all the impediments related to street marketing into consideration. A complete and adapted selection tool allows the selection of the most relevant devices in regard to your campaign.
Of Revolutionary Simplicity
Once the form is filled, we will consider your application and communicate to you your access key. You will then be able to start your first campaign with Wild News.
Once you've received the confirmation email and login you will be able to create your password and log on to the platform. Following which, you'll only have to connect your team's Microsoft accounts to grant them access.
You will then be able to add your clients by entering the name of the company, its address and logo. After which, you will be able to upload the video you want to broadcast. If you don't have any visuals, you can use the online 3D studio linked to the platform and generate holographic images from your logo instantly.
Finally, through the section "quotes" you will be able to choose the placement of your holograms through the localization tool, optimizing the placement of your content. Following which, you will get a quote and will be able to pay by bank transfer or online under the currency of your choice.