Develop your TV Chanel with Wild News
Expand your influence and increase your audience with a revolutionary delivery channel that is accessible to any budgets, very simply. All this with the best display technology available today. Take advantage of a global audience with over 1000 devices placed in the world's largest cities.
Holographic technology is not a gimmick, it is much more. According to several studies holograms attract up to 10 times more attention. Wild News offers a real advantage because your content will be measurably more watched. The audience you reach will be larger than the one reached by traditional means of communication.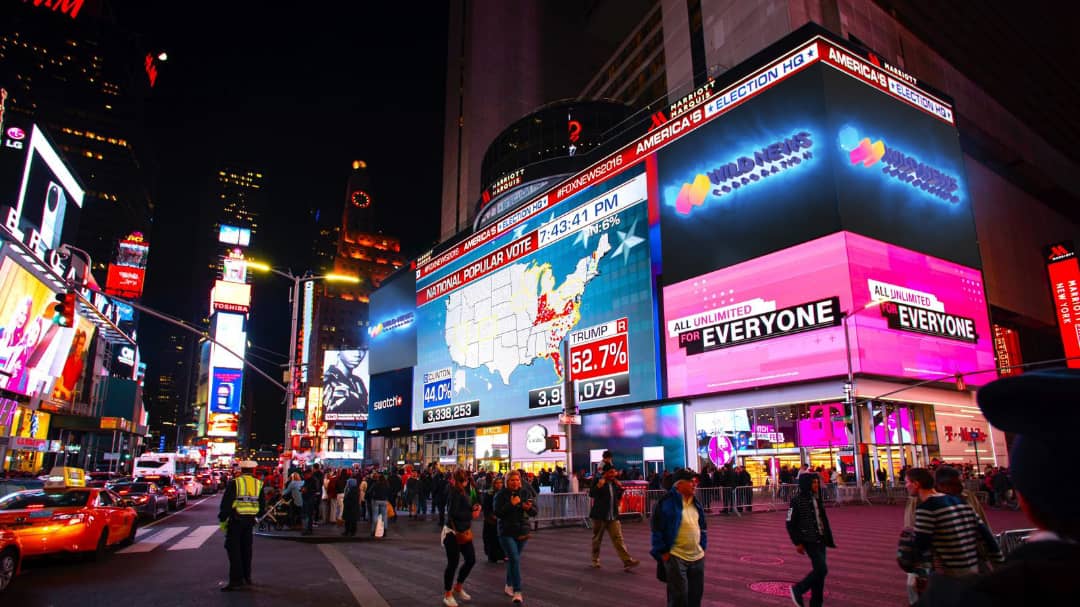 Complete the form to see if becoming a Wild News Corp. Partner is right for your Tv channel and our expectations.
At Wild News Corp. we offer a wide range of partners to help you achieve your goals. Our global partner program allows content, solution and reseller partners to expand their reach in an ever-changing marketplace. We look forward to showing you how Wild News Corp. can help your broadcast media.